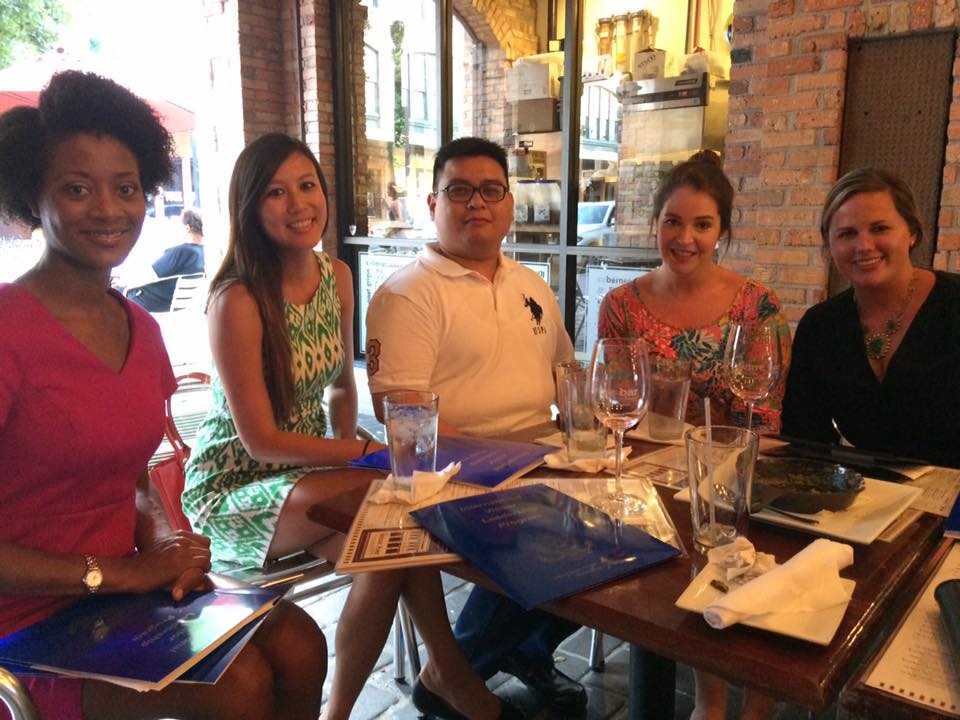 The Young Professionals Program of the Gulf Coast Citizen Diplomacy Council gives 20- and 30-somethings the opportunity to develop a worldwide network of relationships with other young professionals. Members participate in exclusive events with U.S. Department of State International Visitor Leadership Program participants and exchange professionals coming to the U.S. through the Open World Leadership Center, an agency of the U.S. Congress, helping create connections between northwest Florida and the world.
Members grow their understanding of international issues while creating worldwide professional and personal networks. Through this program, the stellar young professionals of northwest Florida engage the stellar young professionals of the world and help promote peace and U.S. foreign policy goals at the same time.
Who are we looking for?  If you are curious about the world outside our borders, are interested in meeting up-and-coming leaders and current opinion makers, and want to make a positive impact in U.S. foreign relations "one handshake at a time," we would like to meet you.  Apply for membership and come to one of our upcoming events to learn more.
Apply for membership with our Young Professionals application here.
The Young Professionals Committee
Mollie Taylor (Chair), Mollie Taylor (Board Liaison), Kasey Jones (Secretary), Rachel Hendrix, and Deven Thead