In late August and early September, a group of ten visitors from Nigeria arrived in Pensacola as part of an U.S. State Department International Visitor Leadership Program (IVLP) project titled Interfaith Leadership and Human Rights. One of their first activities was attending a community coffee discussion to meet informally with locals. Some of those present were Dr. Dolly Berthelot, Vas Bora, Mary Sue Brye, Gene Church, Laura Johnson, Sonja Nelson, Father Thomas Baba Raphael, Pamela Schwartz, Susan Senkarik, Paul Stadden, Charles Stauffer, Jeannine Van Reeth, Gerry Yandle, and Leslie Yandle. This activity and the subsequent welcome orientation at Pensacola City Hall with City Council Executive Don Kraher served to introduce the IVLP group to the region. Dinners with members Patricia & Gary McGraw, Liz & Basil Yelverton, and Leslie & Gerry Yandle provided further hospitality and opportunities for connecting with Floridians.
Because the group was in town over Labor Day, they had extended time to explore the National Naval Aviation Museum and were able to squeeze in a weekend dolphin cruise to compliment a volunteer activity with Feeding the Gulf Coast. Program Specialist Anita Totten shared volunteer management tips with the group and explained the structure of that charity which provides nutrition to people who are in need due to a personal crisis or disaster.
Publisher Rick Outzen opened the doors to INWeekly and discussed the role of investigative and community journalism in addressing human rights issues. A meeting at Holy Cross Metropolitan Community Church focused on how the church bases its openness and tolerance for all, including the LGBT community, on the Christian faith. Those present included Father Nathan Monk, Reverend Lee Carlton, and Terri Bradfield who served as a moderator.
A particularly moving meeting took place with Milk and Honey, a faith-based after school program that provides early intervention programs for at-risk children and youth in Pensacola. This appointment gave the group a more in-depth look at a local Christian community organization as they spoke with Reverend William Gulley, Executive Director Sonya Culliver, volunteers, and the students themselves.
At Catholic Charities of Northwest Florida, the IVLP group met Executive Director Matthew Knee and Program Director Josefina Devito. Catholic Charities of Northwest Florida serves an 18 county area and 87% of those served in 2015 were not Catholic. At this discussion, focus was on the organization's mission and their willingness to serve all, regardless of faith, ethnicity, or nationality.
This was a particularly engaging IVLP group and we thank everyone in the community who helped build bridges and converse beyond pleasantries about issues which can be uncomfortable to discuss with strangers. We look forward to exploring this topic with further groups and know our community will be up to the task.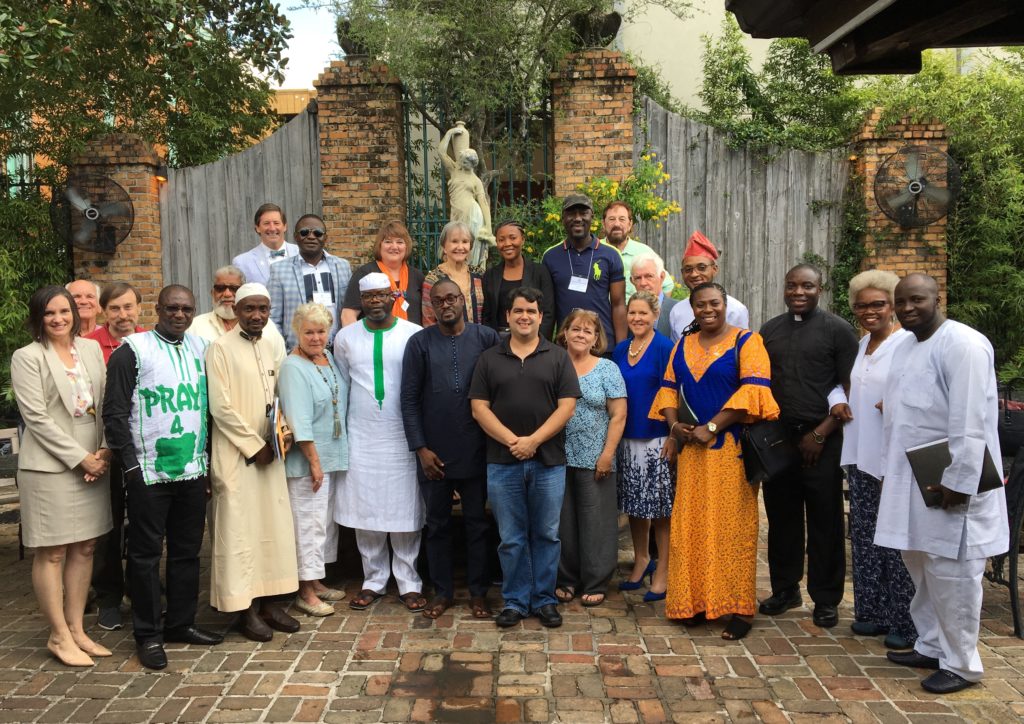 After the community coffee discussion