by Diana Krysinska
This autumn I visited Pensacola through Open World, a professional exchange sponsored by the U.S. Library of Congress. Participation was one of the brightest moments of my life. It was a challenge which let me leave my comfort zone and go to a foreign country I knew little about to meet strangers whose mentality is so different from the Ukrainian one.
After having taken part in the program I can say that the people turned out to be the most memorable part of the program. Americans are very friendly and they always smile. It may seem that everything in their lives is fine and there are no problems, but that is not true. No matter where people live they do have problems, including the environmental ones. Moreover, those problems tend to be quite similar all around the world – accumulation of waste, contamination of water, air, soil, decrease of biodiversity, etc. However, all these difficulties do not spoil the mood of the people we met.  They do not decrease the levels of their optimism and desire to live fully and happily.
It was impressive to see with how much respect and love Americans treat their houses, cities, and country. I was also impressed by how active the older generation of Pensacola is.  Some of them are not only concerned about the environmental challenges present in their city, but also actively work with those via community organizations. In Ukraine younger people are predominantly the ones who are active with community organizations.
I will also never forget my incredible night of dancing to live music during Bands on the Beach; or Gallery Night, when the central parts of the city were free from car traffic and were instead filled with the aroma of street food, a mix of perfume, and the voices of men who were inviting passers-by to line dance to live music.
I am also grateful for the professional part of our visit which was organized really well. During the week, we interacted with a number of organizations: the Emerald Coast Utilities Authority (ECUA) Central Water Reclamation Facility, Perdido Landfill, the Interim Materials Recycling Facility of the ECUA, the Center for Environmental Diagnostics and Bioremediation at the University of West Florida, Gulf Power, and Florida Department of Environmental Protection, among many others. We met with highly professional individuals who are devoted to their work and ideas.
When I was getting ready for my study trip to the US, I wanted to understand what is the secret of the American success and what could one describe as a happy life in the US? What makes Ukrainians and Americans different?
I was able to find a unified answer to all of these questions. There is not too much difference between us – we are human beings who share similar needs and challenges in life. To me, the main difference is in the attitude towards oneself and the others. In the US, each human being is perceived as an individual who deserves to be respected and to be heard. Now, after having returned back to Ukraine I keep on looking for opportunities to share my experiences from the program and tell Ukrainians about the impressive unity of people I witnessed during my time in the US.
And the food was unbelievably delicious – crispy shrimp, grilled tuna fish or a fine combination of salmon with pineapple and ginger sauce. The foods we tasted in Pensacola were exciting gastronomical discoveries for many people in our group. If one would like to taste delicious food from all around the world, one has to go to the US and particularly to Pensacola.
Thank you, Pensacola, for welcoming me to your community. You will always have a friend in Ukraine.
Diana Krysinska is the Assistant to the Rector at the Petro Mohyla Black Sea State University working on issues surrounding sustainable development and promoting science in education. She traveled to Pensacola on a project focused on environmental issues. Her viewpoint was translated into English by Maria Moskovko, the Ukrainian facilitator who traveled with the group.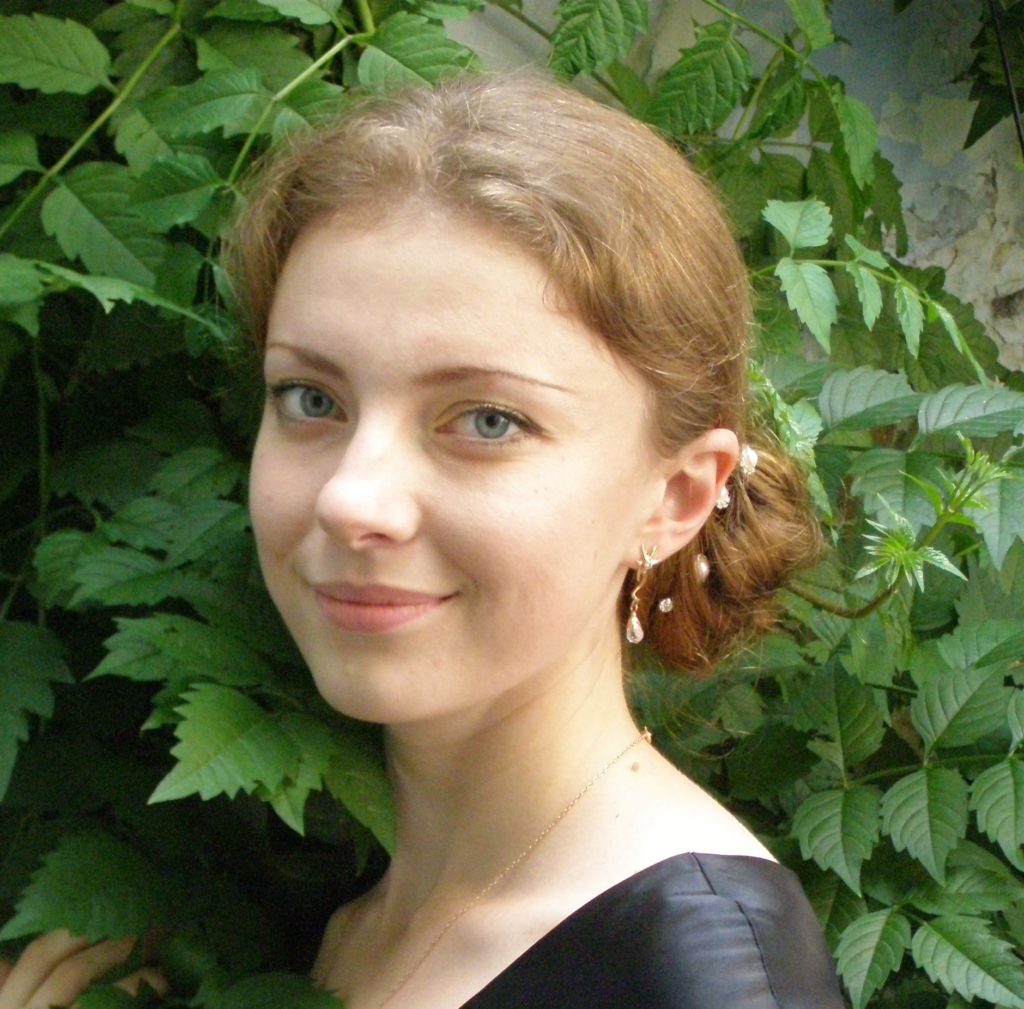 Diana Krysinska, honorary citizen of Pensacola