For eight days in late October, the Gulf Coast Citizen Diplomacy Council hosted a group of visitors from Ukraine and Russia who arrived as participants in the U.S. Congressional Open World exchange program.
This year's Open World program focused on young NGO leadership & volunteerism, specifically developing skills in NGO management, youth involvement, local government, and volunteerism.  While in Pensacola, each visitor stayed with a host family to learn about American culture and family life.
The group's itinerary included cultural enrichment events such as the Pensacola Mud Run, a tour of the historic Pensacola Lighthouse, a visit to the National Naval Aviation Museum, a community discussion over coffee at Palace Café, a cultural tour of downtown Pensacola, personal time at the mall, and a relaxing day off with their host families.
The topic of youth involvement played a large role during the week.  The group had a discussion on youth programs with Councilmember Sherri Myers, a hands-on activity and discussion with Supervisor of Elections David H. Stafford, a meeting with Students Taking Responsibility in Developing Excellence (STRIDE) with President Eric Pickett and Mentor David Hawkins, a meeting Gulf Breeze City Manager Edwin "Buz" Eddy to focus on Youth & Civic Leadership, and a visit to Pensacola High School where History Department Chair Michael Jones hosted the visitors for a discussion with his students.
The visitors examined topics in NGO management with a briefing with Assistant County Administrator Ms. Amy Lovoy regarding public support for NGOs, meeting IMPACT 100 founding member Marny Needle, visiting Pathways for Change and speaking with CEO Connie Bookman, and visiting Appetite 4 Life to meet with Operations Director Marcus Ditty.
They also focused on volunteering by offering their time with Susan Schmidt of First United Methodist Church's Serving the Hungry Plus soup kitchen program and having a discussion on managing volunteers with Manna Outreach Manager JoAnn Howansky before sorting donated canned goods. In addition, the visitors met with members of the Pensacola Young Professionals before giving a community presentation about current events in Ukraine.  Finally, the visitors focused on citizen access to elected officials when they met with District Representative Tiffany Bates from the Office of Congressman Jeff Miller.
Of course, none of this would have been possible without the generosity of local families who hosted these international guests.  Thank you, Ron Archer, Rob and Sandy Horton, Stephen and Roxolana Slobodian, Jeannine Van Reeth, and Sam and Enid Wilson for opening your homes to the visitors and for helping to create bonds of friendship between our city and the people of Ukraine and Russia.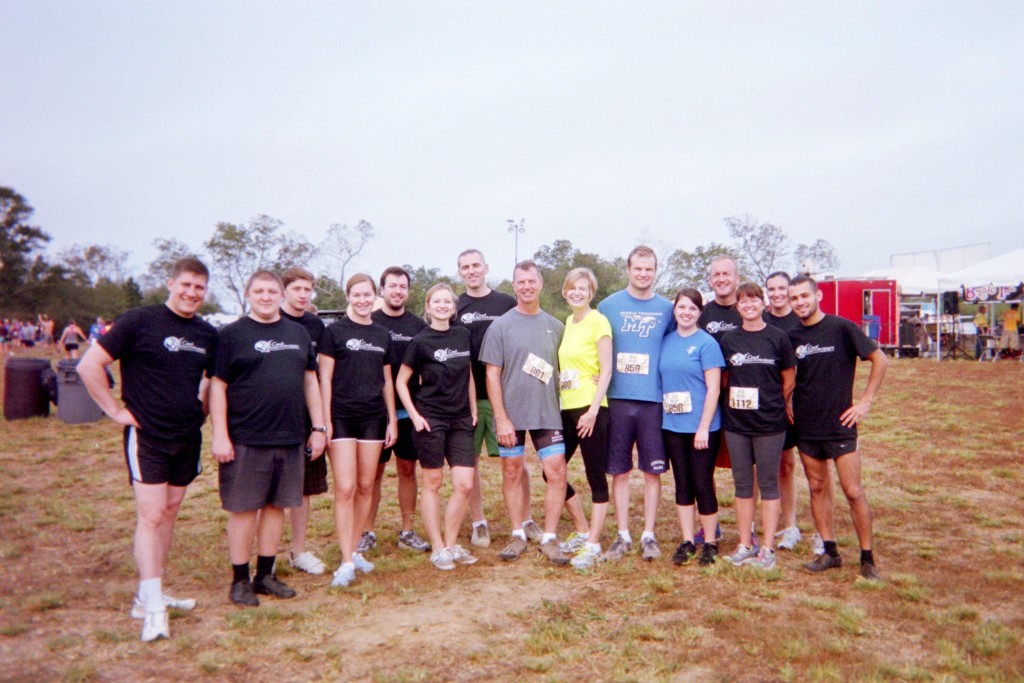 Before the mud: Visitors & locals prepare to experience the Pensacola Mud Run